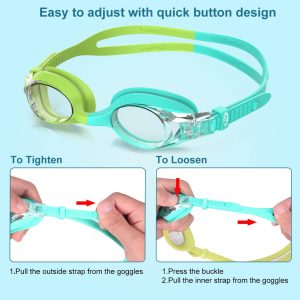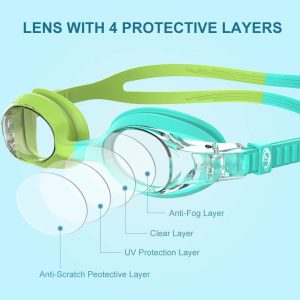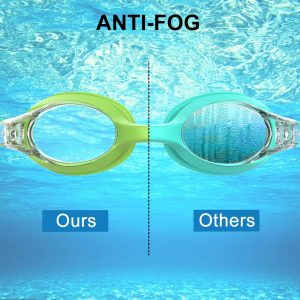 FOG-UP? NO! With the latest in Anti Fog Environmental Treatment Technology applied to the inside of the lenses, your eyes and skin will be protected as you enjoy a wide field of vision that extends 180 degrees around you while you swim.
WATERING? NOT AT ALL! The goggles' premium silicone construction and ergonomic style provide for a tight fit that seals out water.
COMFORTABLE? The answer is, OF COURSE! Soft and pleasant silicone gaskets are used. They have a double-seal construction that ensures a tight and comfortable fit around your eyes and nose, and the pressure is distributed evenly and smoothly to ensure that you never have to worry about a sore nose or puffy eyes hours after you've finished swimming.
ADJUSTABLE? SURE! The elastic strap and SOFT SILICONE SEAL are easily adjustable, making for a COMFORTABLE and tight fit on most facial shapes. Since the strap is detachable and the clasp is on the side, you can get them on in a jiffy and not worry about them becoming tangled in your hair while you try on different sizes.