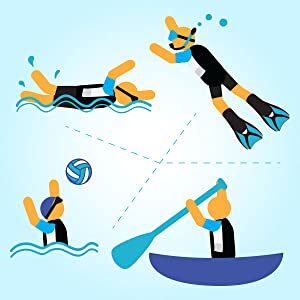 Universal Design
This suit is designed to withstand the wear and tear of a day spent swimming or snorkeling in the ocean.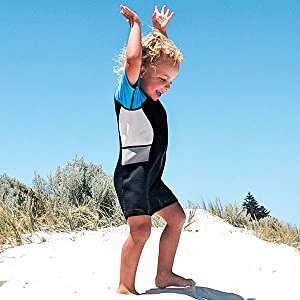 Comfortable Fit
Your youngster will be snug and comfy in this suit made from 2mm flexible neoprene with flat-lock stitching for all-day use.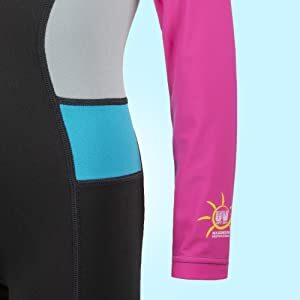 Long-Sleeve Protection
The long-sleeved version of this suit offers the same protection from the sun and increased thermal retention without limiting your range of motion.
Protective Material
With the 50+ UV protection that Neoprene fabric gives, you may play for longer without worrying about sunburns or skin damage. Even if the water is cold, your youngster will stay toasty and dry with this suit.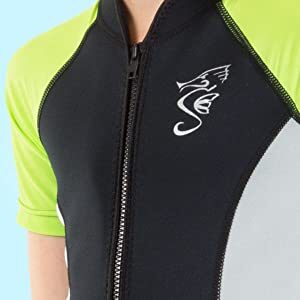 Front Zipper
Encourage the independence of the do-it-yourself generation by making their projects more manageable. Parents, particularly, benefit from their children gaining some independence.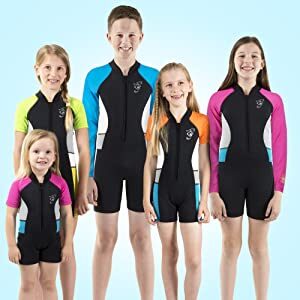 Sizing and Style Options
You can choose the right size for your kid among our flexible sizing choices. You may choose between short- and long-sleeved designs depending on your own taste and the level of protection you want.
---
All Ages Will Enjoy It
The 2mm Shorty Wetsuit is ideal for youngsters between the ages of 4 to 10, whether you're attempting to corral a rambunctious preschooler or persuade a reluctant 4-year-old to don their suit. It's never been simpler to choose a matching suit for each of your kids thanks to the wide variety of colours available. The front zipper design will let your kid to really do it themselves if they insist on "doing it myself," giving you more time to focus on any one of your zillion other responsibilities.
Relaxed, Risk-Free Recreation
This wetsuit's thick neoprene material (2mm) offers UV protection of 50+, keeping your loved ones safe from the sun's rays. The suit's spandex arms and flat-lock stitching provide a complete range of motion without restricting your range of motion or creating chafing, so the added safety isn't at the expense of comfort.
Wetsuits Made for Everyone
Don't let your kids get cold as they hop from the beach to the playground to the pool. This durable and versatile wetsuit will ensure you never miss a second of the action.