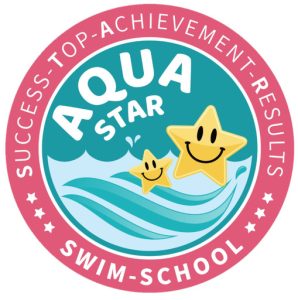 Since I've spent the better part of the past decades working as a lifeguard and swimming instructor at a public pool, I can say with some authority that there's a significant problem with people signing up for swim lessons. Metro-Vancouver is a growing city, and many of the city's newest high-rises have luxurious amenities that make inhabitants feel as if they never have to leave their building. I don't need to be reminded again that reducing the amount of time our clients spend stuck in traffic and stressed out about road conditions by arranging for our instructors to come to their homes and provide first-rate service in their own swimming pools is a win-win for everyone.
In my 10 years of teaching swimming, I have heard the same complaint from parents over and over again: the ridiculously long wait periods involved in the community's registration process. I quickly realized that many working parents had to forego their dreams of keeping their kids enrolled in swimming lessons owing to a shortage of class availability and restrictive lesson time that doesn't work with their busy schedules.
AquaSTAR not only gives parents access to the high-quality lessons they've been looking for, but it also lets them choose the swimming instructors their children work with. A fundamental life skill, swimming, seems to be getting people to give up on learning it because of all the mixed messages they're getting. Modern technical advancements mean that AquaSTAR can help all of our clients save time by eliminating the need to go far for swimming lessons while still providing top-notch instruction and rapid improvement.
All you need to succeed and everything you may get is right here at AquaSTAR If you're going to go all out, AquaSTAR offers the greatest compensation plan and incentive. AquaSTAR, located in the heart of Downtown Vancouver, BC, offers premier private swimming instruction to kids and adults around the Greater Vancouver area. Customers residing in residential complexes where swimming pools are included as standard features. If you don't have access to a residential swimming pool, but would still want to take private swim lessons, we can come to you. To ensure the success of each student in their individual private swimming lessons, we provide not only exceptional customer care but also welcoming and remarkable returning customer programs. This really occurred.
How can AquaSTAR Benefit you?
AquaSTAR stands apart from the competition because we provide our customers the option to choose their own swim instructor while still giving them the same convenience, flexibility, safety, and significant results that they've come to expect from us. Our guests may have a private, one-on-one lesson with an instructor right in the comfort of their own home or apartment. Owners may quickly and easily access their facilities, such as a changing room and study space, just stepping into the elevator. After the last class, they can go home, change, and go back to their normal schedule with plenty of time to spare.
The schedule of our instructor may be seen by the parents, who can then choose a time that works for them. Customers who sign up for our Aqua package have the freedom to choose the number of weekly lessons that work best for them. As far as AquaSTAR Swim School is concerned, there are zero potential problems. Our AquaSTAR swimming instructors average over three years of professional experience. Some of our instructors also have certificates from the National Lifeguard Service in addition to their Red Cross/Lifesaving Instructor, CPR-C, and Standard First Aid credentials.
When using our service, parents may choose from a number of different packages and pay a one-time price for them.  In addition, we provide superior rewards for loyal clients. Each and every one of our students is important to us, and we want them to succeed in the shortest amount of time.