Solution: How to Negotiate with your Potential Client!
We want to ensure that all of our instructors can confidently and effectively engage with your clients when they have questions before buying a package. It's common to experience rejection when learning. Maintain your confidence as though you were teaching while with all the parents are watching you. Display your expertise. As AquaSTAR has faith in you, you should have faith in yourself!
4 Objections to Overcome!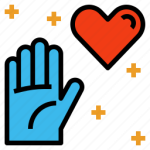 Obviously, if our customer has already taken the trial, they must seek out individual swim lessons. Reasons might be many, including:
Difficulty mastering a set of abilities
Has attempted to do so several times without success.
Parent desires that their children acquire a set of abilities within a certain time range.
They choose a superior client relationship customer service than the service they obtain at the public swimming pool.
Trust comes down to whether the client believes if you can do what you say.
Be knowledgeable
the more you know about your skillset and experience, the confidence they will have in your lesson
Be genuine
Smile, relax and show interest to your client that you are serious about helping them succeed, instead of going after their money.
Balance inquiry and advocacy
The greatest way to establish your credibility is to provide comparable stories and experiences of what you have assisted with in the past.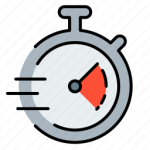 When money is not an issue but client will come up with saying "not the right time" we have to use 1 of the 2 solutions:
Rational Impact:
When a customer calculates how much they are paying to get the highest potential return on investment. (ROI)
Focus on numbers or price:
What if we do X amount of X lessons for Y amount of price? We can get you these sets of skills within these amount of timeframe possible.
Emotional Impact:
Focus on what the client want to achieve!
As key questions:

What would happen to you or your children "IF" you were able to acquire these skill sets within this time frame?
What potential implications may your children and you face if you delay?
Money objection is so common. So here are some ways to establish a baseline with your client:
Listen fully and confirm if money is the REAL issue
It can mask non-money issue, ask questions!

If money were no issue, what would be your perfect solution? Sharing a same goal with the prospect will make it simpler to settle on a price.
Avoid talking about the cost structure
In order to better grasp the cost, many customers may seek to have it broken down into time and money. Never bring up pricing structures; doing so will lead you down the path of defending your prices rather than the value you're providing.
Reduce/increase the volume to lower the price
You shouldn't cut your pricing without also adjusting your output. Distrust is generated when others see you as being arbitrary. Consider each component of your answer and then ask, "Which one do you not want?" Either the prospect's expectations are lowered or they come to see that purchasing the complete suite is the most effective course of action.
Answer to your Objections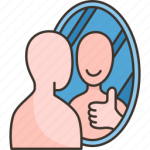 Here are some of the challenges or questions that your client will ask before they are willing to make a purchase of the swimming plan you offers:
Each instructor has distinct values. What you're worth, your experience, and what you can offer clients.


Since everyone is different, asking questions is the greatest method to understand about a customer's requirements. Discover their requirements. Consider how you may assist them.
Even if you argue against the alternatives below throughout your 30-minute trial, your client may still be unconvinced. Let time decide.

Clients will return and suggest you if they are happy with your value and quality. Thus, a short-term rejection may signal that the moment is not yet right, not a reflection on your performance. Keep doing what you're doing and you'll succeed.